Hassett Street Preschool
Early Childhood Teacher: Mrs. Jodie McGannon & Suzanne Banfield
Operating hours: 8.30 am to 4.30 pm Monday to Friday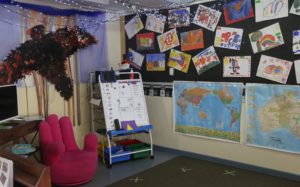 Hassett Street Preschool is located at 9 Hassett Street Leongatha. We pride ourselves on being an innovative, inclusive, creative and fun environment where all children feel connected and a sense of belonging. Our highly qualified educators ensure every child learns at their own pace. We foster diversity and ensure all children are treated as individuals.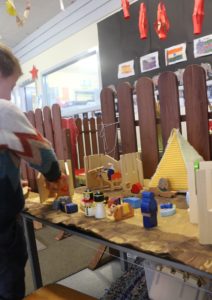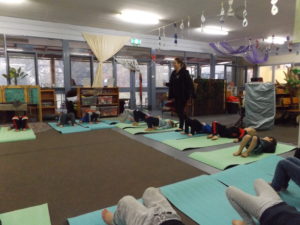 Our dynamic program is child-centred. Educators tailor their teaching and learning around the children's interests. We aim to deliver programs that address all areas of children's development including physical, social, emotional, cognitive and language development. We build on the individuals strengths, experiences, interests and developmental level of each child.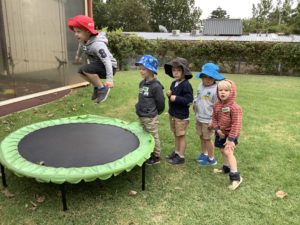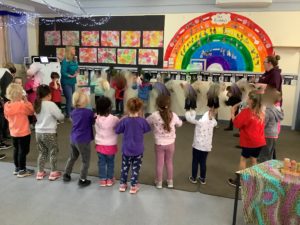 At Hassett Street Preschool, programs are centred on a child-initiated, play approach that encourages exploration, questioning, discovery, creativity and problem solving. Children's creativity and problem solving skills are enhanced through a variety of open-ended materials and experiences. We have a range of experiences for the children each session, including periods of self-directed free play in a prepared environment, small and whole group activities, meal times, outdoor play, songs, dance, reading, show and tell and other routines.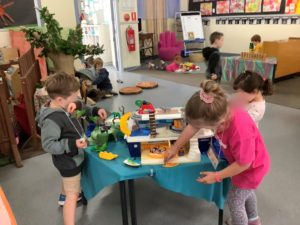 Our exceptional educators tailor the program throughout the term to the individual needs and interests of the children. Teaching and learning programs in the past have included some of the following topics to say a few: native animals, reptiles, amphibians, dental health, the human body, transportation, cultural diversity, flags, First Nations people and weather. As part of our School Readiness Funding we offer yoga, drama workshops and a book gifting program. Children are given six books during the year, the books focus on the theme 'emotions'. Parents are invited into the preschool on a book gifting afternoon to take part in the reading of the book and associated activities.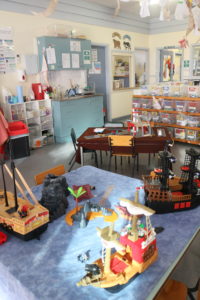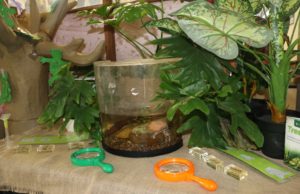 Our outdoor area is a vast play space. We have a large grassed area where the children love to play ball games. We have a large sandpit, mud kitchen, cafe and car wash with pathed areas the children ride the wobble cars on. The children grown produce in the veggie patch and indigenous garden which is then used in our cooking program.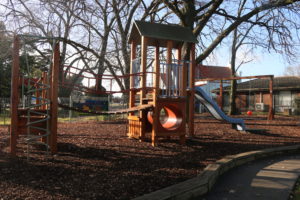 Expert visitors are invited into the preschool to share experiences and topics including drama, yoga, healthy eating, podiatrist, dentist, Reptile Encounters and Kites for Kids to list a few. We are also fortunate to venture outside the kinder on excursions to the Blue Tree Honey Farm and Mossvale Park. All our incursions and excursions come at no additional cost to families. During the year we also celebrate a variety of special days including a footy day, pajama day, circus day, grandparents day, Mother's and Father's Day to just say a few.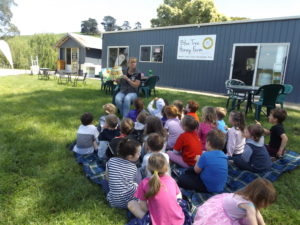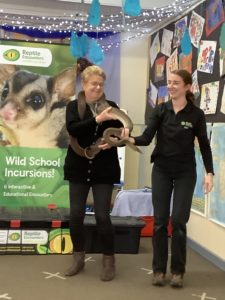 Our program at Hassett Street is based on acceptance of and respect for each child. Our highly qualified educators provide an inclusive kindergarten where all children regardless of individual differences and abilities feel safe, supported and challenged.
SESSION TIMES 2022
Three Year Old Kinder
Tuesday:9am – 2pm
Thursday: 9am – 2pm
Every 2nd Friday: 9am – 2pm
Four Year Old Kinder
| | | | | |
| --- | --- | --- | --- | --- |
| Monday | Tuesday | Wednesday | Thursday | Every 2nd Friday |
| 9am – 3pm | – | 9am – 3pm | – | 9am – 3pm |
Friesians (4 year olds)
Monday & Wednesday
Every second Friday
Gold (3year olds)
Tuesday & Thursday
Every second Friday