Welcome to Leongatha Community Preschool Centres Inc.
Enrolments have now opened for 2024, via central enrolment (link below).
We currently have places available for 4 year old sessional kinder at both centers for 2023.
If you are interested in FREE 3 and 4 year old kinder, please enrol your child via central enrolment  www.southgippsland.vic.gov.au/centralenrolment  or you can contact either centre with any questions needing answers.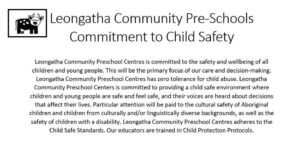 Come on a virtual tour of our amazing facilities.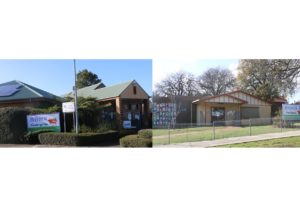 Established in 1948, Leongatha Community Preschools Inc is a vibrant, community-minded service. We are a not for profit sessional based provider operated by a volunteer committee of management. The kindergarten is highly experienced in delivering government funded three-year-old and four-year-old programs. Our highly experienced educators work in partnership with families to ensure the preschool years are a positive learning experience that nurtures each child. All programs offered are in line with the National Quality Framework.
Each child is supported and challenged to grow and learn at their own pace in a safe, inclusive, caring and fun environment. Our pre-schoolers are encouraged to explore and investigate our learning spaces both indoors and out. They are encouraged to be independent in making their own choices and be actively engaged in their own learning.
We manage two services:
Allora Kindergarten
Hassett Street Preschool
Both Allora and Hassett programs aim to provide a high quality innovative educational program for all children in a nurturing, trusting and caring environment with a focus on celebrating and encouraging children's individuality, creativity and cultural diversity.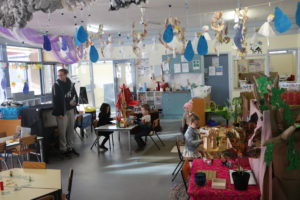 Children experience a wide range of exciting excursions and incursions at no additional cost to families to enhance learning as well as excellent transition programs with the local schools. During the year children will take part in dance, drama, yoga, kites for kids, reptile encounters and book gifting just to say a few. Our children venture out to The Blue Tree Honey Farm, Mossvale Park, school transition visits and McIndoe Park to list a few.