Our central method of communication with parents is via Storypark please download the app and create an account. We also have a Facebook page, please follow us on www.facebook.com/AlloraHassett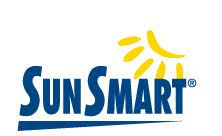 COMMITTEE MEETING DATES 2022
Parental input is incredibly important to the successful running of our kindergarten. Our kindergarten is ran by a committee of management, to contribute the operational matters relating to the kindergarten we welcome all parents to join the committee or contribute to meetings by emailing agenda items to leongatha.preschools@kindergarten.vic.gov.au.
MEETINGS ARE HELD AT ALLORA KINDERGARTEN
1 SYMMONS STREET LEONGATHA 7.30 PM
OPEN TO ALL PARENTS/GUARDIANS
Committee meeting dates for the remainder of 2022 are as follows:
9th Feb
9th March
6th April
11th May
8th June
13th July
10th August
7th September
12th October
9th November
74th Annual General Meeting: 23rd November
Handover meeting: 14th December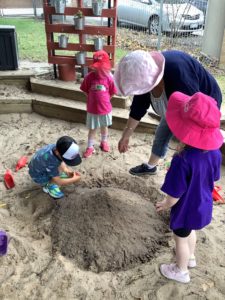 Newsletters
Immunisation session South Gippsland Shire
To obtain the latest immunisation sessions please use the following link:  https://www.southgippsland.vic.gov.au/homepage/56/immunisation_sessions
Immunisation schedule
https://www2.health.vic.gov.au/public-health/immunisation/immunisation-schedule-vaccine-eligibility-criteria/immunisation-schedule-victoria
Exclusion schedule Infectious diseases
ideas.health.vic.gov.au/guidelines/school-exclusion-table.asp
Maternal & Child Health: 3.5 year old Health & Development assessments
http://www.southgippsland.vic.gov.au/downloads/file/17/maternal_and_child_health_-_2015pdf
Our services are funded and regulated by the Department of Education and Training . The contact details are listed below.
South Eastern Victoria Region
Email: sevr@edumail.vic.gov.au
Regional Office
Moe
Postal address:
PO Box 381,
Moe, Victoria 3825
Location: Corner Kirk and Haigh Streets,
Moe, Victoria 3825
Telephone: (03) 51944101
1300307415
Term Dates 2022
Term One: 

31st January-8th April


Term Two:

26th April-24th June


Term Three:

11th July-16th September


Term Four:

3rdh October-20th December